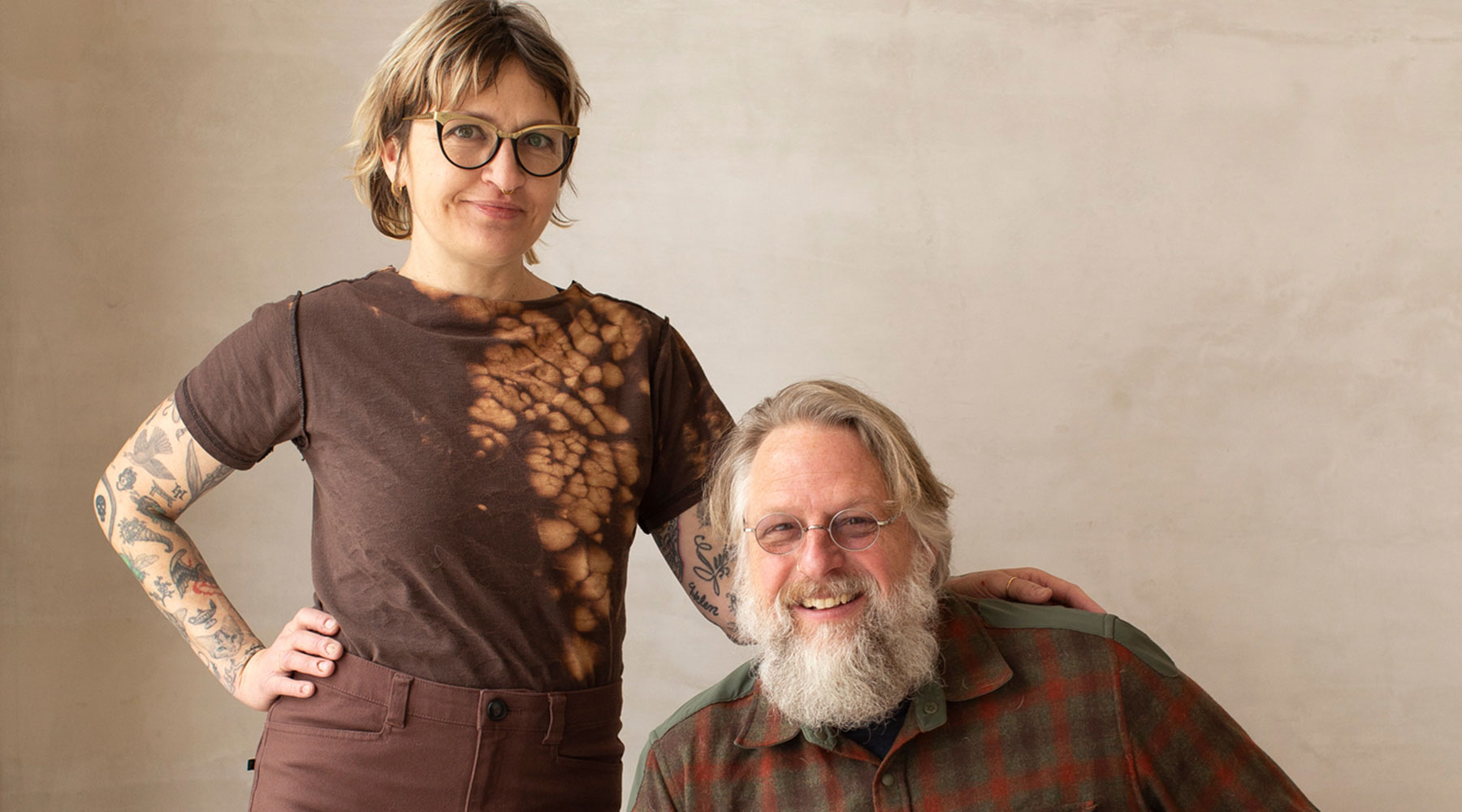 Real Skin
Amy Putney Koenig & Dan Koenig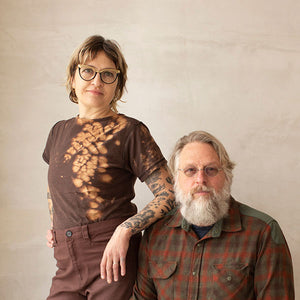 Age

51 & 53

Skin Type

Dry

Concern

Rosacea & Hydration
Amy & Dan are both self-proclaimed "low maintenance" in the skin deartment but as they get older want to spend more time making sure their skin is, at least, clean and hydrated. Amy has been diagnosed with rosacea and cystic acne in the past but hasn't had any flair ups with either in quite some time. These two perfectly represent the skincare needs of someone who wants simple, easy and effective - less is more.
About Amy & Dan
Amy & Dan both grew up and lived most of their lives in Des Moines. These two are by far the coolest couple that shops at Eden so we felt they had to be a package deal. Amy has an art studio where she makes paintings, collages, and illustrations; her beautiful murals also punctuate the different nieghborhoods that make up Des Moines. Dan has a tattoo shop (YYD) and a bike shop (Ichi Bike). Amy & Dan have two kids - Helen (22) and Isaac (15)
Amy & Dan's Favorites
For easy & effective
About us
Real People, Real Skin
We love to share our skincare stories and the products we count on to help keep our skin healthy. We hope you find these real skin stories from real people more relatable than the air-brushed perfection we see all too often in the beauty industry. Remember there is always the Skincare Consultation form if you'd like our thoughts on what products may be right for your real skin.